Action Sports
Training Systems
designed and made in italy
FITNESS & COMBAT SPORTS
HEAVY WEIGHTED TRAINING SWORDS
We transformed an offensive tool (the sword), into a safe training tool: the FITSWORD, to bring the Combat Sport's essence (specifically the art of fighting with swords and sticks) into the Fitness world.
Countless training routines, to do on your own, with a partner, in a group.
BBOYING & GYMNASTICS
POWER MOVES TRAINING SYSTEM
Learn how to do flares and airflares with the support of our tools, in order to build the needed strength, coordination, technique and endurance.
This is  real functional training to approach in a safe and progressive way the world of power moves.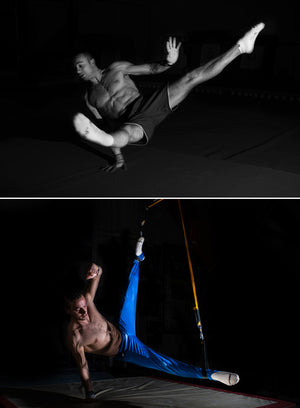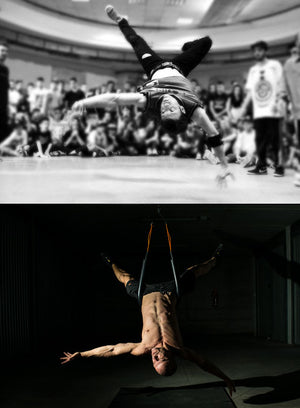 CALISTHENICS & GYMNASTICS
RINGS TRAINING MADE ACCESSIBLE
Train like a gymnast to build the strength (in a safe and progressive way) and master difficult to learn calisthenics skills.
EXCLUSIVE FEATURE: 8 Training Setup (with different levels of support - beginner to pro) to approach and train every bodyweight exercise.
FITNESS & FUNCTIONAL
FUNCTIONAL TRAINING REINVENTED
G-FORCE is designed to target specific movements you do in SPORTS and ACTION SPORTS, as you train with exercises involving the same muscles and movements of your sport (the pulley lets you move in a multi-planar space, as with the natural functional movements).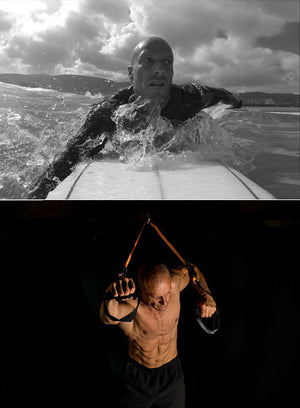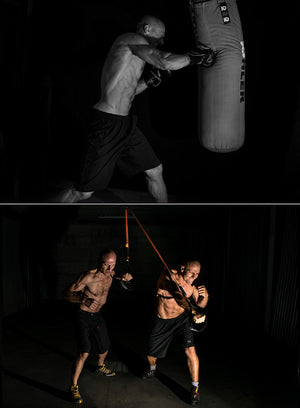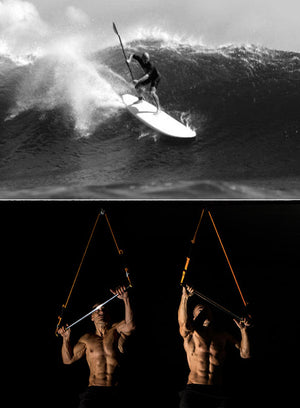 ★★★★★

I practice HEMA (Historical European Martial Arts) and Kendo (Japanese sword fighting) and I've struggled to maintain fitness since COVID-19 started. I love your FITSWORD system and I'm getting back in shape and healthy again…
★★★★★

FITSWORD

These are exactly what I have been missing in my life! I absolutely love them! Even my not-easily-impressed girlfriend was impressed with these "swords". I'm very impressed with your videos as well. You really went the extra mile on this one. I've been training European Medieval Swordsmanship for 18 years and know a thing or two about swords and techniques and I enjoy them! Bravo! Thank you so much for doing the FITSWORDs!!
★★★★★

G-Force POWERMOVES

Amazing product. A game changer for people like me that started bboying without any gymnastic skill. I'm gradually building the strength and the coordination... Flares are now something possible.
★★★★★

RING DREAM MACHINE

Just received it, and I'm impressed by the quality of every component. The belt is just amazing... I tried all the setups... I love the climbing mode.. very smart! Great job guys
★★★★★

G-FORCE

This is like a TRX on steroids. Every exercise is just very intense, and I love the smoothness of the pulley on the rotational moves. I tried as well the One-to-One workout with a colleague. Never had so much fun while working out.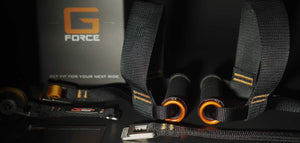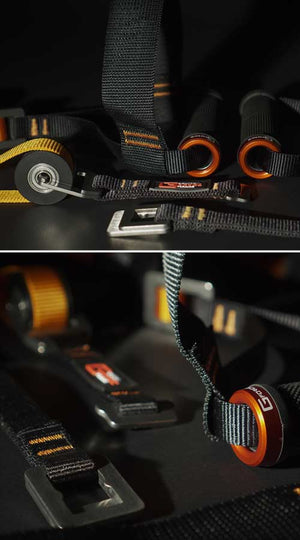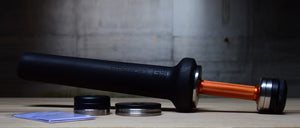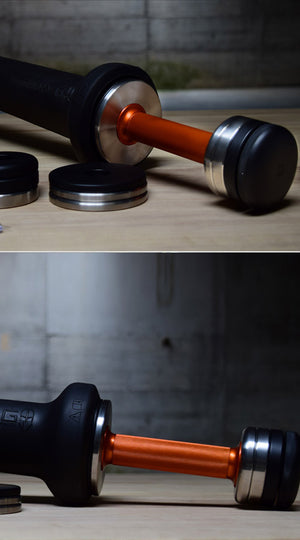 Finest Construction Quality
cnc machined, every unit is unique